1. The importance of flooring
Flooring has been playing a crucial role in adding characteristics to any buildings. Taking a closer look at it well, it almost covers the entire surface of your home. No wonder if the aesthetic look of it visually affects you when you first enter a room.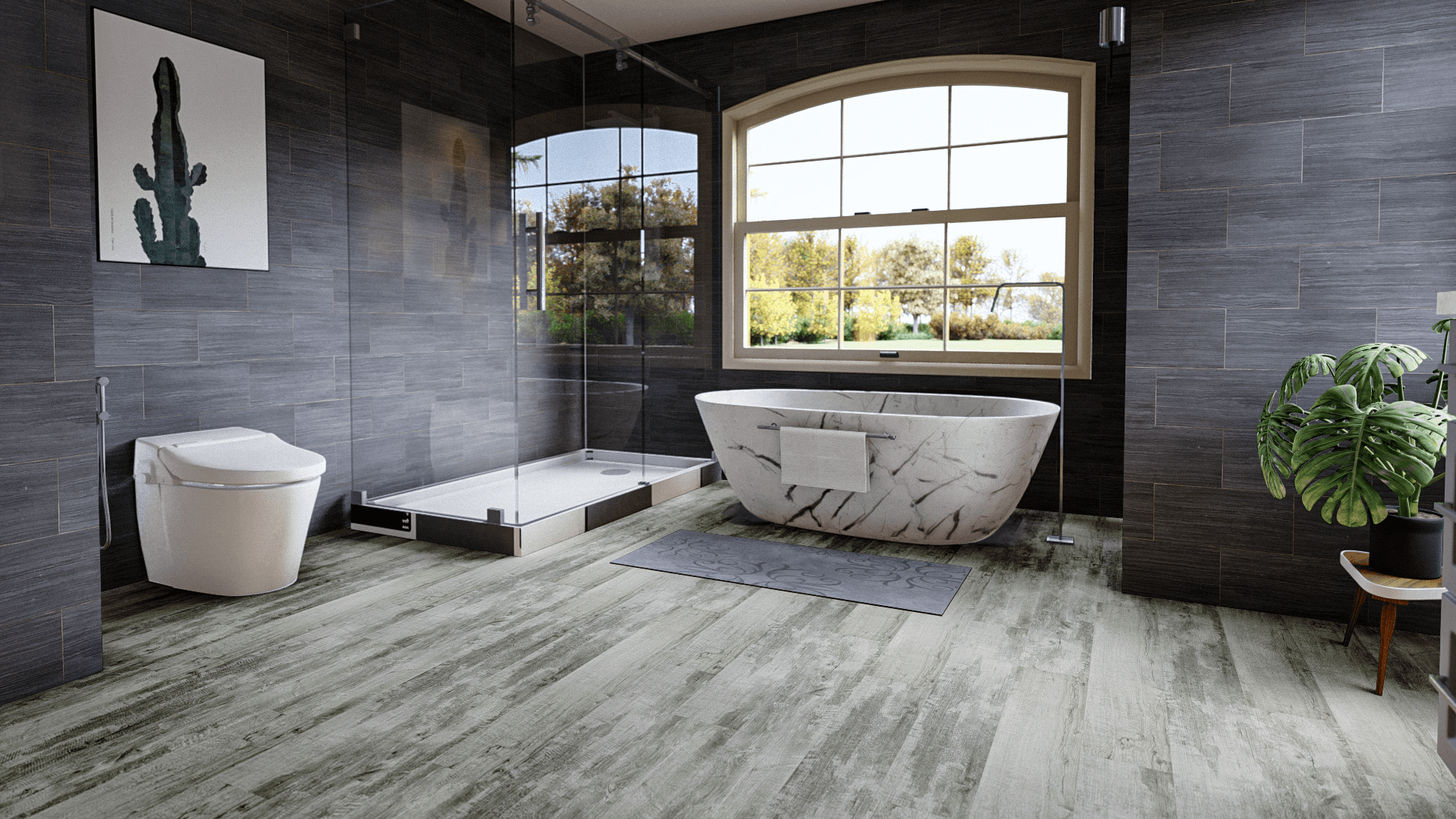 2.  What is vinyl flooring?
Before getting to know more about vinyl flooring, we must first be clear on its definition. Vinyl flooring in plank form is synthetic flooring that comprises different layers of materials such as attached underlayment, the core layer, printed decorative film, and wear layer. Each layer is heated and pressed into one. Vinyl flooring comes in a sheet, tile, and plank form.
Wear layer: The protective coat that prevents your floor from being damaged or its shiny look is taken away. 20 mil* wear layer is the highly recommended thickness (the thicker, the better). Mil* (thousandths of an inch) is different from millimeters.
Printed decorative film: This is where the design and style come in. The printed layer can take on the appearance of hardwood, stone, and other materials. It has a super-realistic look that can be seen through the transparent wear layer.
Core layer: This layer decides the type of vinyl flooring. Currently, on the market, we have WPC (Wood Plastic Composite), PVC (Polyvinyl Chloride), and the stand out one SPC (Stone Plastic Composite).
Underlayment: This layer is made of fiber, felt, rubber, or foam to reduce sound, add warmth and comfort to your feet prevent moisture, and fix uneven subfloor.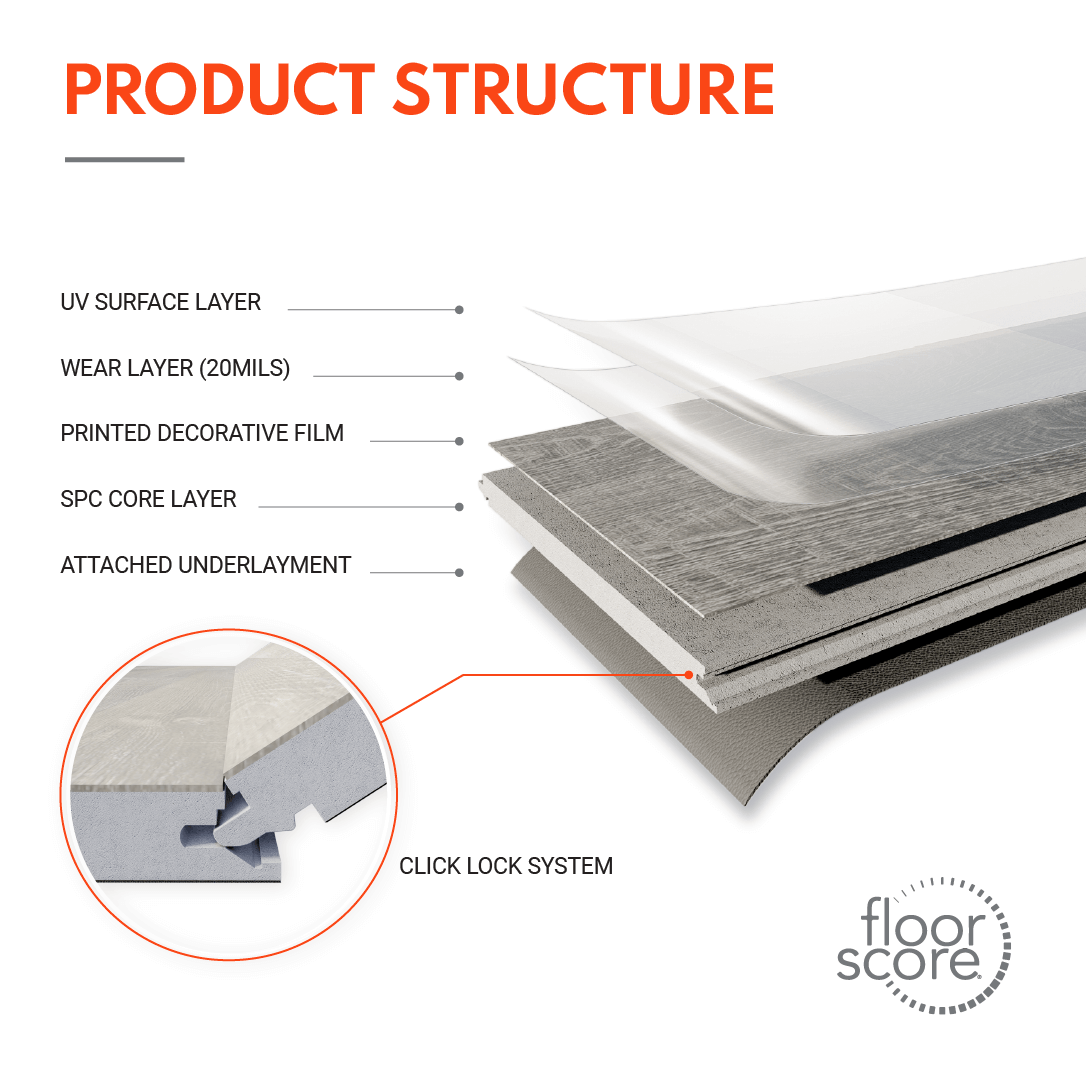 3. What is laminate flooring?
Laminate flooring in plank form comprises four distinct components: the wear layer, a picture layer, a high-density wood fiber layer, and the backing layer. Laminate has two forms: tile and plank. It's a cost-effective option for hardwood. As you will see, laminate flooring is quite similar to vinyl flooring. However, its core is what makes us distinguish the two. To have a closer look at laminate flooring, let's take it apart.
Wear layer: It's a transparent overlay that provides hardness to the floor, protection from scratching and fade resistance from sunlight.
Picture layer: Laminate flooring has a diverse look of authentic wood or stone tiles. This one is just like the printed layer of vinyl flooring.
High-density wood fiber layer: It is made from compressed wood fiberboard to strengthen and stabilize the floor.
Backing layer: This layer is often made of melamine resin. It is served as moisture resistance and noise absorption. Laminate flooring can have this layer attached or it can be purchased separately.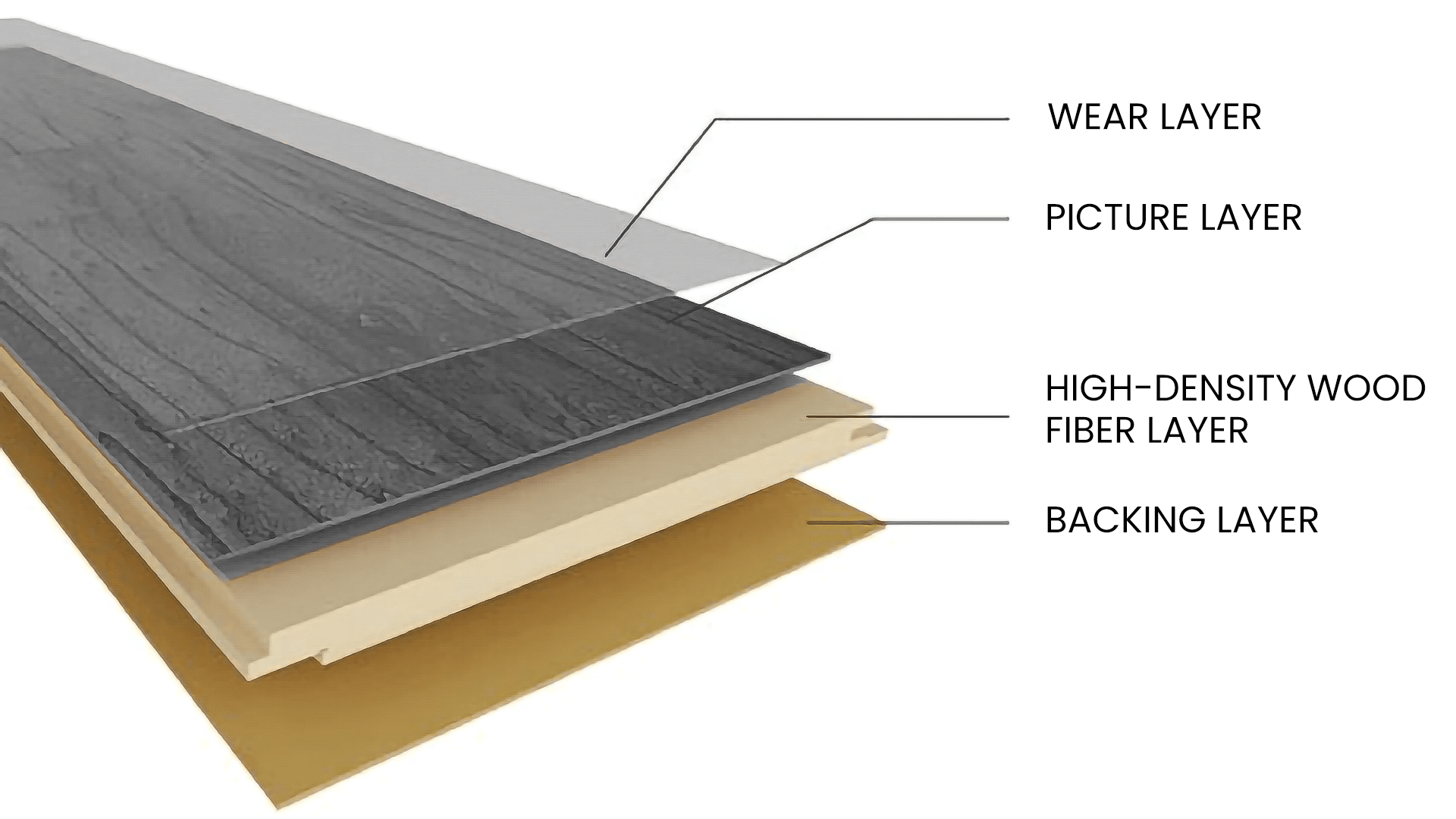 (Kenneth Woosley / LEVELFINISH Images)
4. Vinyl & Laminate: The Similarities
Easy to install: Both vinyl and laminate flooring are DIY-friendly products (all you have to do is click and lock it with some simple tools).
Aesthetic appearance: They have a realistic look of hardwood, stone paving, rustic floorboards, or ceramic tiles. It isn't easy for us to point out the differences between the two unless we get up close and feel the surface with our hands.
Cost: They are both affordable at a higher price.
Lifespan: Quality vinyl and laminate flooring can last up to 25 years.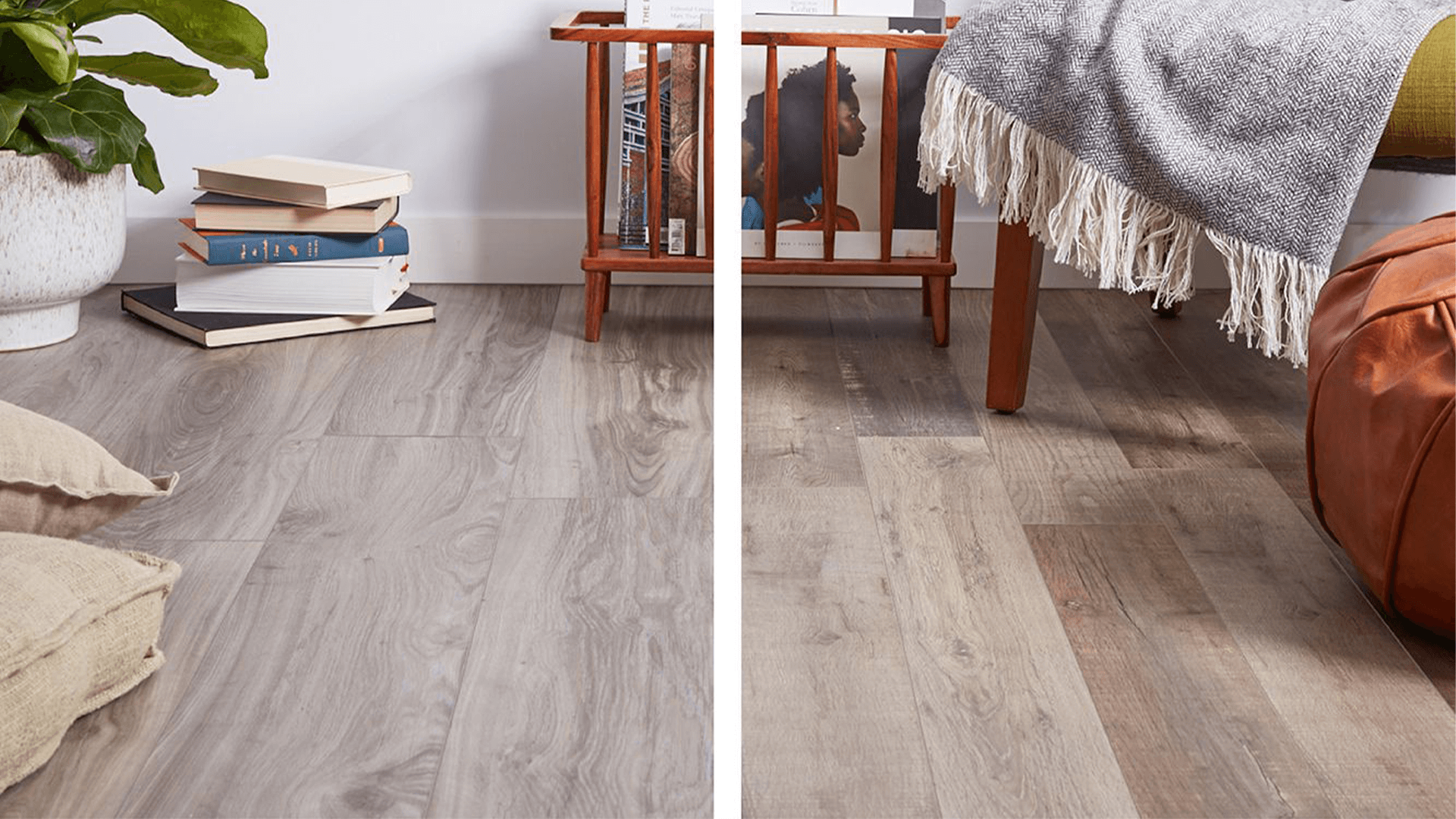 (Margot Cavin / The Spruce Images)
5. Vinyl & Laminate: The Differences
| | | |
| --- | --- | --- |
| | Vinyl Flooring | Laminate Flooring |
| Durability | Excellent | Good |
| Water and Heat Resistance | Great | Not good |
| Acclimation | No need | Needed |
| Core | Plastic | Wood-based |
| Cleaning | Wet & dry cleaning allowed | Dry cleaning only |
| Pet & Kid-proof | Better equipped | Equipped |
| Replacement (damaged area) | Simple | Complicated |
| Seal | No need | Needed |
| Environmental impact | Not Eco-friendly | More Eco-friendly |
6.  The most suitable one
There is no perfect or the best flooring. It depends on the area you want to install.
Recommended Installation Areas

| | | |
| --- | --- | --- |
| | Vinyl Flooring | Laminate Flooring |
| Living room | Yes | Yes |
| Kitchen | Yes | Okay |
| Dining room | Yes | Yes |
| Bathroom | Yes | No |
| Laundry room | Yes | No |
| Bedroom | Yes | Yes |