Your perfect kitchen isn't complete without the perfect sink. When it comes to sinks, size does matter, but bigger isn't necessarily better. So, what is the best way to choose the size of your kitchen sink? The short answer is it depends.
There are several factors to consider when selecting the right size kitchen sink. Choosing correctly can mean the difference between function and frustration. Don't worry. We can help. We'll provide you with all the information necessary to choose the right size sink to suit your needs, budget, and style.

Consider Cabinet Size
Many homeowners choose their cabinets before choosing their sink and then are not sure of how to determine the sink size they need. Here are some tips for how to fit sink size to cabinet size.
Cabinet Measurements
Begin by measuring the size of your cabinet. The measurement from the front of the cabinet to the back is the depth. The width is measured from left to right. Once you know the width, subtract 3 inches to determine the widest sized sink that will fit in your cabinet. Those extra 3 inches are needed for installation hardware.
Sink Measurements
Next, of course, you will need to know the measurements of the sink you are interested in buying. When ordering your sink, be sure to check the exact measurements. Some sinks are labeled according to the size of the cabinet they can be used in but are actually 3 inches smaller to accommodate the mounting hardware. Other sinks will be listed according to the actual measurements of the sink. Be sure you know which way your sink is labeled.
Consider Mounting Style
The way a sink is installed will determine how much room is needed and what size sink will fit best. Consider the requirements for each type before making a final decision on your sink size.
Drop-in Installation
As the name implies, this sink is installed by dropping it in a cut-out made on the countertop. This is the easiest, most frequently used type of installation, and the least expensive. However, it does require 2-3 inches of counter space around the cut-out opening for the cabinet to rest on and to create a self-rimming sink. The drop-in sink is a good choice if you have not finalized your counter material or if you need to work with the counter you already have since it works with all types of countertop surfaces.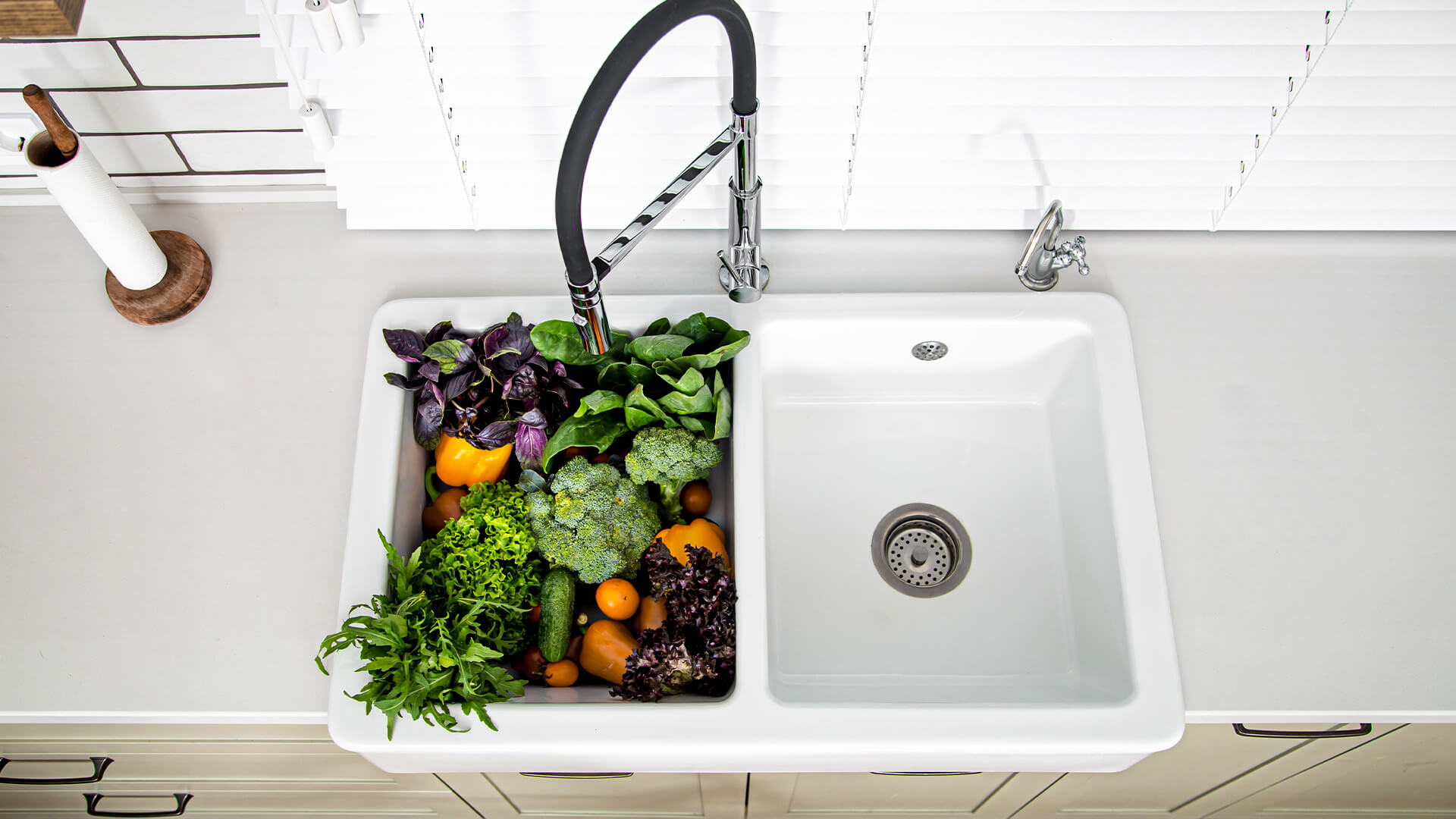 Undermount Installation
You can think of an undermount as the opposite of a drop-in sink. The top of this sink comes just below the countertop and is supported from underneath. You won't need to sacrifice any precious inches of counter space for surface support. The result is a sleek, smooth appearance with no barrier between the counter and the sink, which makes clean-up and maintenance easy. 
However, installation is more complicated with undermount sinks and therefore more expensive. On average, it costs 50% more. To support this sink from below you need anchor posts secured to the underside of the countertop, which means the counter must be of sturdy material, like granite or quartz, to support the weight. It also means that storage space in the cabinet will be diminished. Sinks manufactured from lighter-weight materials work better for this type of mounting.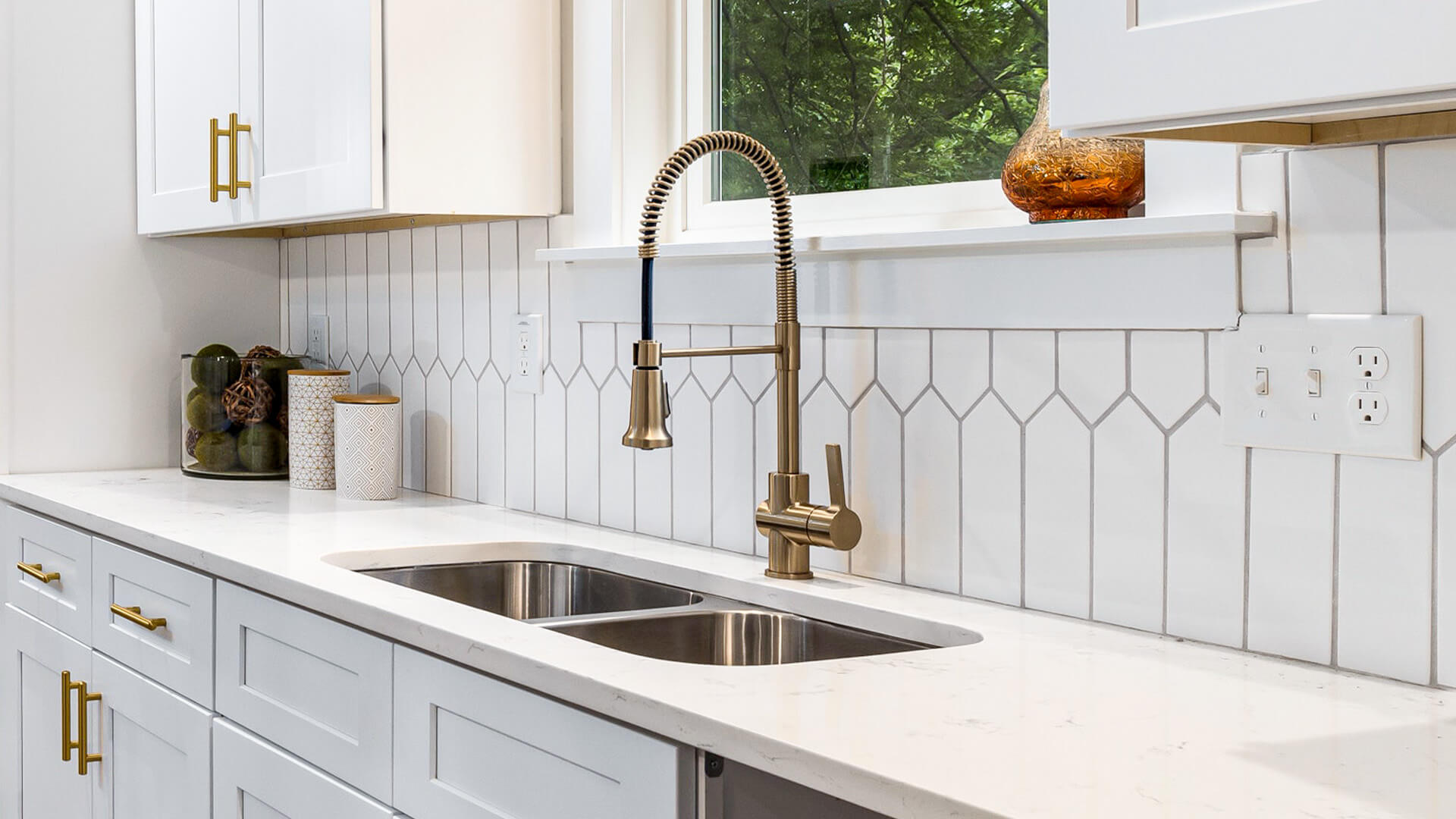 Dual Mount Installation
For the greatest flexibility in choosing your countertop material, a dual mount sink is the way to go. The thin, flat rim allows this sink to be installed as a drop-in or as an undermount sink.
Integrated Installation
If money is no object, and you want to make a dramatic design statement, you may want to consider the ultimate beauty, personalization, and convenience of an integrated sink. In this type of installation, the sink and the counter are all one continuous piece and all of the same material. There are no seams or rims to worry about, and no concerns about coordinating materials. Because they must be custom built you will definitely pay more but the size and even shape will not be an issue.
Consider Utility
When you consider utility you are thinking about how you will primarily use the sink if it is comfortable to work at, if it is easy to keep clean, and if it allows you enough room to complete all the work that must be done in your busy kitchen.
Comfort
When considering how deep your sink should be, you should factor in the height of the cabinet, the style of mounting, and your own height for a comfortable fit. The average size kitchen sink is 22x30 inches and is about 10 inches deep. This creates a comfortable reach for an average-sized person. However, if you are shorter than 5' 4" or taller than 6' then you may want to consider a shallow sink (71/2 "-8"). This would put the bottom of the sink at a more convenient height for you.
Primary Use
If you are an avid cook, frequently filling, and washing large pots or oversized baking sheets, even if you are the person in charge of cleaning up after a large family, you might appreciate the advantages of a deeper sink (11-12 inches). For normal clean-up jobs in an average size household though, the average size sink ( 22X30" sink, 9-10" deep) is a nice fit.
Size of Your Kitchen
The size of your kitchen is a necessary consideration for the size of your sink. Just as it is important to wear well-fitting clothes, your kitchen needs a well-fitting sink. Balancing the elements in the room and keeping them in proper proportion creates the most pleasing design. Large kitchens can accommodate oversized sinks. Small kitchens require proportionally sized sinks so they don't appear to be wearing the wrong size.
Efficiency
In order for your kitchen to function properly, the NKBA (National Kitchen and Bath Association) recommends that you allow for a minimum of 24 inches of counter space on one side of your sink and 18 inches on the other. These key spaces, known as landing areas, allow you the room you need to function properly (stack dishes, store utensils, etc.)  Dishwashers also need to be located near the sink to make them convenient to load and because they share plumbing lines with the sink.
Placement
In your kitchen, sink placement may be used as one of the focal points making the size of the sink an important consideration. Setting the sink under a scenic window allows you to keep an eye on young children in the yard or to enjoy a refreshing peek at the landscape. But, you need to be sure there is enough room to center the sink under the window and that the sink is proportioned to the size of the window for a picture-perfect centerpiece.
Consider Other Options
Perhaps one large sink is not the best option for you. Some homeowners have found that two sinks are better than one. Adding a small bar or prep sink can improve efficiency and traffic flow and increase your options for the placement and size of your kitchen sink.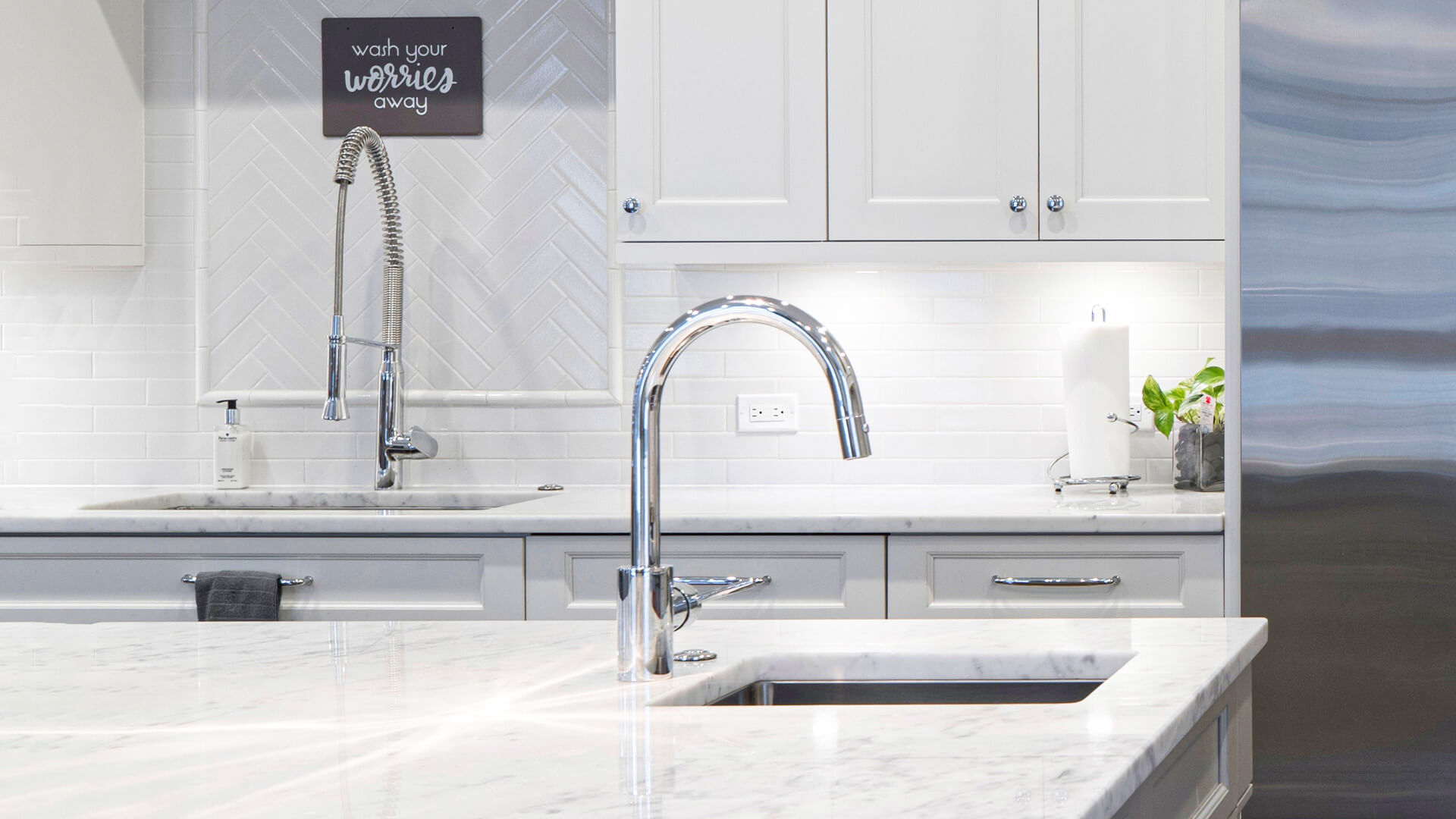 If you still have questions or need help with other areas of your kitchen such as cabinets or flooring, send us a note or give us a call. At Lofty, we are always ready to help.