Five years ago, a vision was born – a vision to redefine home renovation experiences. Today, we proudly celebrate half a decade of bringing this vision to life. Lofty Homes, your go-to brand for home remodeling solutions, is excited to mark our 5th anniversary!

Lofty Homes: Expanding Horizons
Lofty Homes, a Minority-Owned Business Enterprise, has always been more than just a home remodeling supplies company. Over the years, we've established a name synonymous with quality, service, and affordability. As we celebrate our 5th anniversary, we're thrilled to share our journey of expansion in both our team and presence. Our family has grown with new members joining, and we now cover an increased number of locations, making us more accessible than ever!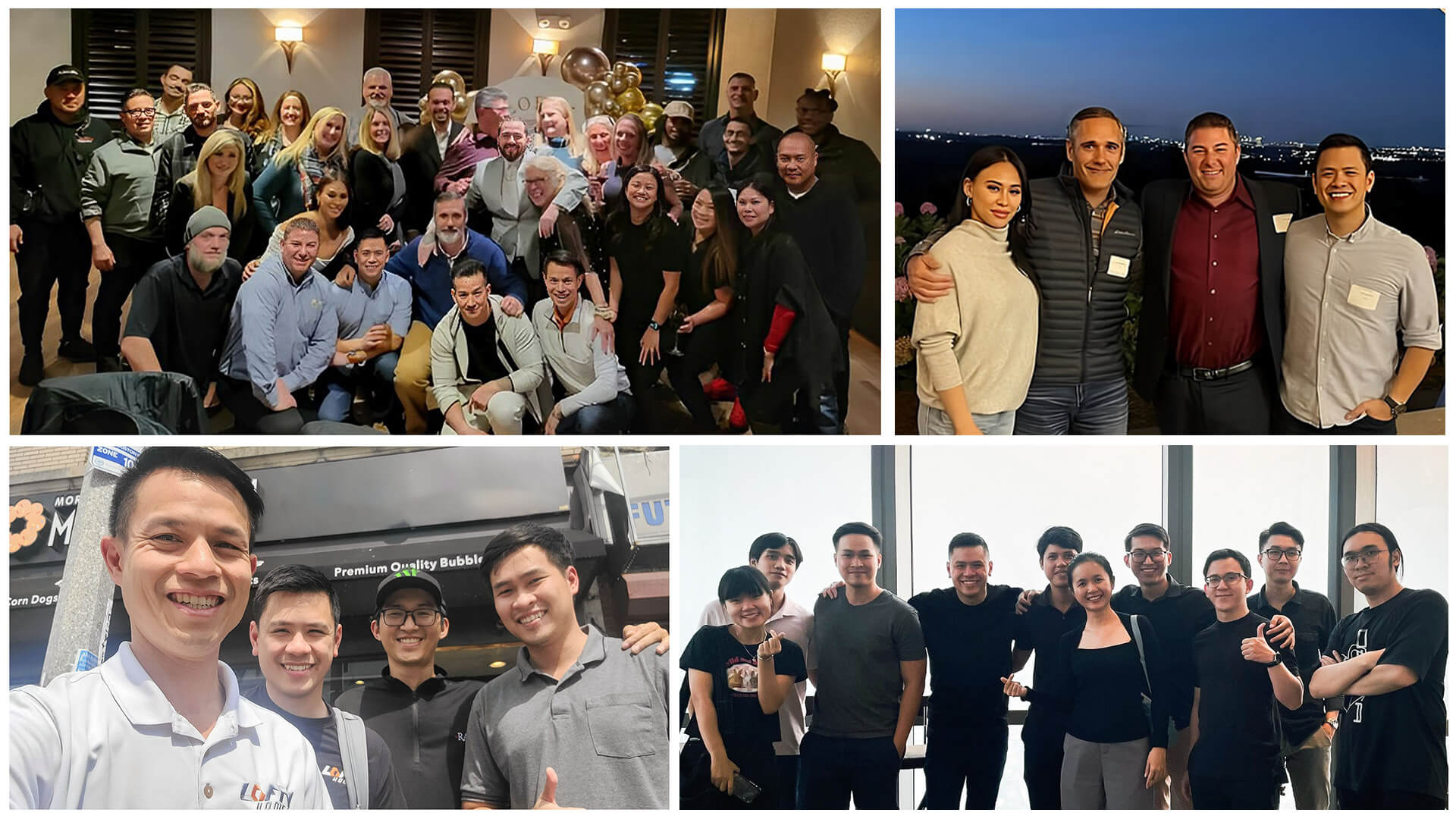 Lofty Homes' 5th Anniversary Celebration
As we've grown, we've constantly evolved our product line to cater to the diverse needs of our customers. We're now proud to offer an expanded range of SPC flooring options, sporting an array of styles and colors. Our variety of cabinets, suitable for both kitchens and bathrooms, has also grown, ensuring there's a perfect match for every home.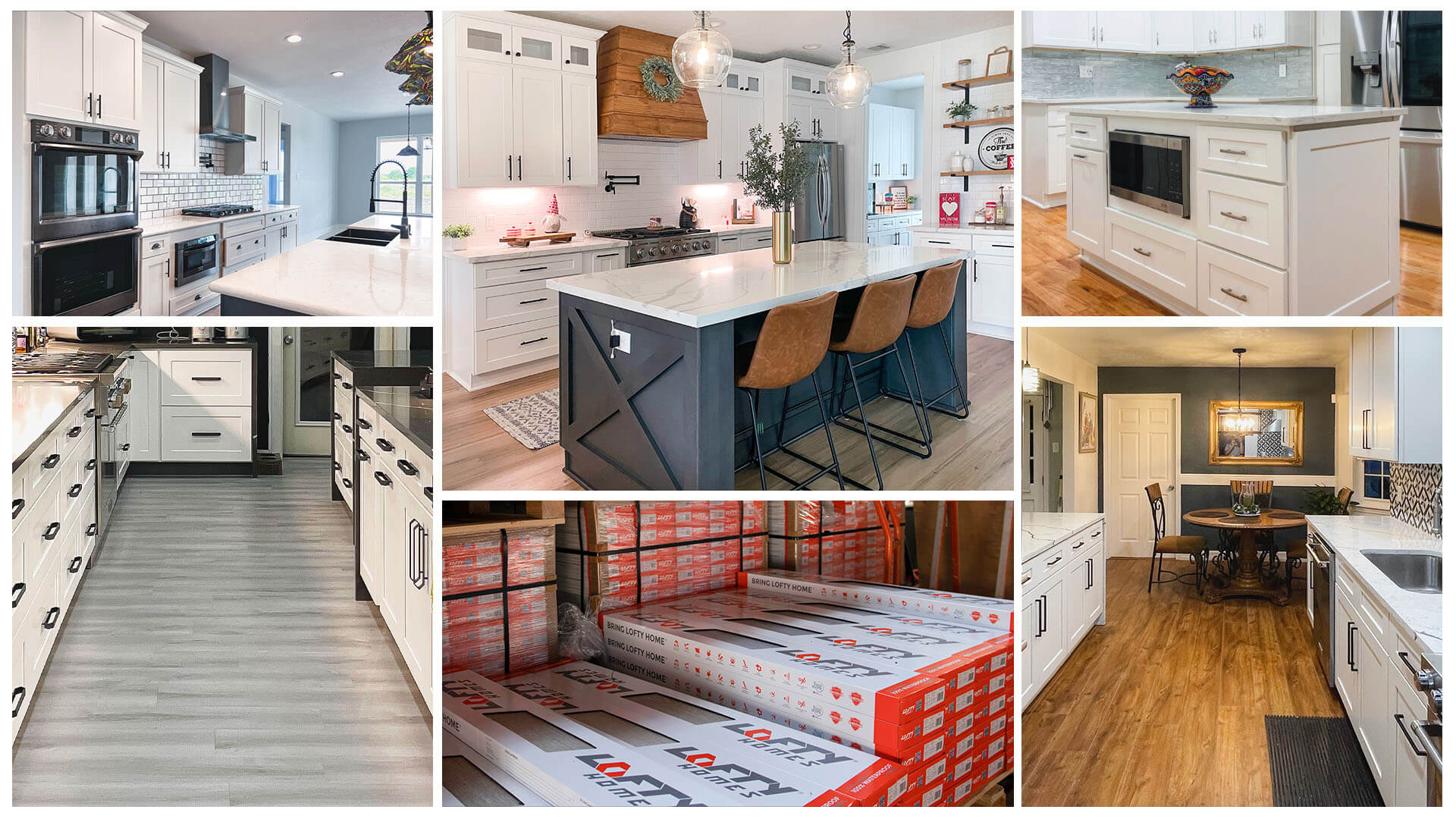 Our variety of cabinets and flooring
Introducing Lofty Surfaces
The 5th anniversary isn't just about looking back, it's about forging ahead. In the year 2022, we are thrilled to introduce our latest brand: Lofty Surfaces. We now offer stone fabrication and installation services, a natural progression that allows us to provide a complete solution for your home renovation needs.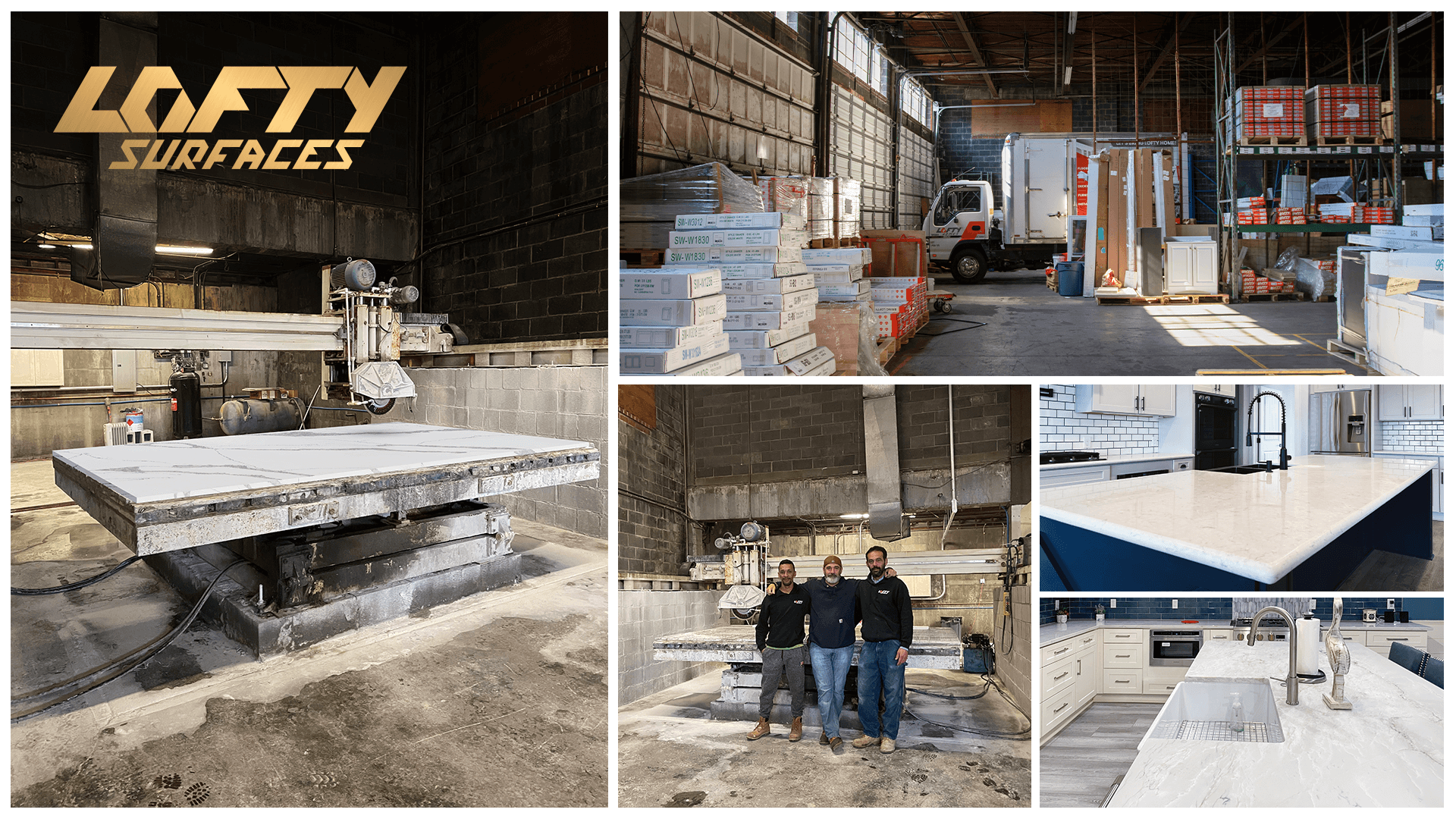 Where we work! Our bustling warehouse

Real People, Real Stories
Nothing gives us more satisfaction than seeing the joy our work brings to our customers and trade partners. As part of our 5th-anniversary celebrations, we've curated incredible stories from our journey. They serve as a testament to the trust our clients place in us and the relationships we've fostered over the years.

Our customers and trade partners as they share their incredible stories
Celebrating with a Bang: The $10K Kitchen Combo!
Now, onto the part you've been waiting for! To celebrate our milestone, we're offering an incredible deal. Presenting the "5th Anniversary $10K Kitchen Combo!" Upgrade your kitchen with our high-quality cabinets, stunning flooring options, and pristine countertops. It's a deal you don't want to miss!

"Ready for a kitchen transformation? Don't miss our incredible $10K Kitchen Combo offer. Revamp your kitchen now at Lofty Homes!"

1. How can I better visualize and explore more materials for my kitchen?
With our Instakitchen, you can effortlessly visualize various combinations of cabinets, countertops, and flooring, allowing you to find the perfect colors and styles for your space. Embark on a journey of exploration as you browse through our extensive product range and bring your kitchen vision to life.


2. What kind of flooring varieties does Lofty Homes offer?
Lofty Homes provides a vast variety of SPC flooring styles and colors, including popular options such as Beachwood, Homestead Heritage, Glacier Gray, and Whiskey Cask. Each SPC flooring style offers a unique aesthetic to cater to your personal taste. To see more colors, styles, and place your order, visit our Flooring page.


3. What stone products can I find at Lofty Surfaces?
Lofty Surfaces is our dedicated brand for stone fabrication and installation. We offer a variety of materials including Granite, Solid Surface, and Quartz. Each material brings a unique aesthetic and durability to your kitchen and bathroom surfaces. To explore more, check out Lofty Surfaces.
4. Where are Lofty Homes' locations and how can I get in touch?
Lofty Homes has expanded to many locations including Brockton, Norwood, Watertown, and Texas. Customers can visit our locations directly or contact us online via Lofty Homes Estimate or call 617-681-0862. We're always ready to assist you with your inquiries.